Proper Use of Interrobangs and Mortgage Brokers
Have you ever written a question in a text or email with such excitement you weren't sure if you should punctuate it with a question mark or an exclamation point?
For example: Did you see the World Series last night?!
or
Did you hear who's running for governor?!
or
Can you believe he baked that cake by himself?!
The combined use of question mark and exclamation point is seen frequently. But did you know that in 1962, American ad man, Martin Spekter, created a hybrid of those two marks and called it the interrobang? It looks like this: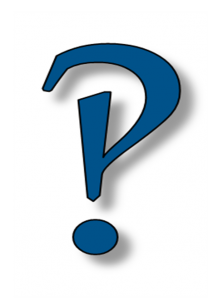 Wouldn't it be useful to have this punctuation mark at your disposal? And now that you know how to properly use it, your life just got a little easier, didn't it?
Mortgage brokers are a lot like interrobangs. Most people don't always see the benefit and some have no idea of how they work. Also, mortgage brokers work in two capacities. First, we act like a financial coach, understanding the macro view of your finances. Next we act like detectives, drilling down to a micro view that finds you a mortgage that makes the most sense, saves you money or creates a better cash flow.
The dedication of a highly qualified mortgage professional can be the difference between buying a home you can afford and taking on too much debt. Using a mortgage broker for the first time will open your eyes to all the options, suggestions, and caveats that come with the largest asset you may ever own. Can you imagine how much money and stress you'd save?!
Ready to buy a new home or refinance the one you own? Please get in touch and I'll be happy to answer your questions and help guide you through the process. I look forward to speaking with you.
---
Happy Halloween, friends!
It may be snowing, and we may have had the strangest year ever, but before the major holidays we pay tribute all things spooky.
Here are some Halloween trivia tidbits to talk about while you're eating candy corn and sitting six feet apart.
Not only is Halloween happening on a Saturday, but it's also a full moon.
In fact, it's a blue moon, which means it's the second full moon of the month, which only occurs once every 2.7 years (aka "once in a blue moon").
Which country had the first Halloween? Ireland.
The word "bonfire" combines which two words? "Bone" and "Fire." Spoooooky!
Before pumpkins became the standard, the original jack-o-lanterns were made from which vegetable? Turnips.
From which region of the world did pumpkins originate? Central America.
---
Halloween Home Improver: White Vinegar: Let's Make Some Slime for Halloween!
Oh, boy. You did it again, didn't you? You planned the perfect kids' Halloween party and you forgot to buy the slime. And now it's too late to hit up Party City because they've sold all their slime for the season.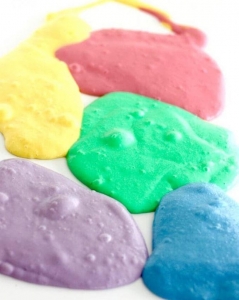 No worries, we've got your back with a homemade slime recipe that's easy and fun. Perfect ghoulish fun for the kiddos.
You'll need:
1 6-oz bottle of white liquid all-purpose glue
1/2 teaspoon baking soda
1½ tablespoon buffered or multipurpose contact lens solution
A few drops of liquid food coloring to give your slime color
2 tbsp up to 1/2 cup warm water to make your slime stretchier and oozier.
Pour the glue into a bowl. In a separate small bowl or measuring cup, add the baking soda, contact lens solution and food coloring, if you are using it. Combine the baking soda solution with the glue and mix with a spoon or with your hands. The slime will feel sticky at first, but will get less so with additional kneading. Adjust the texture to your preference by adding a pinch more baking soda for firmer slime and a bit more water for oozier slime – we suggest oozier slime. It's Halloween after all! (Recipe Source: Arm & Hammer)
https://www.westchester-mortgage.com/wp-content/uploads/2020/04/Westchester-Mortgage-logo.png
0
0
projects@coldspringdesign.com
https://www.westchester-mortgage.com/wp-content/uploads/2020/04/Westchester-Mortgage-logo.png
projects@coldspringdesign.com
2020-10-30 15:12:01
2020-10-30 15:12:01
Proper Use of Interrobangs and Mortgage Brokers