How Inflation Affects Mortgages
Although it's impossible to predict the housing economy, we can take some cues from what's been happening and make an educated guess that points to the strong possibility of inflation.
So how does this affect your next home purchase? If you've been shopping you will have seen that there is low inventory across the market. Combined with mortgage rates remaining historically low, prices begin to rise. Buyers can afford to pay more because they're saving so much on the low rates.
But what happens when rates begin to go up as well? With rates on the rise and mortgage payments increasing, your money is stretched to the point where you may need to settle for a less expensive home because the affordability has been affected. Your purchasing power decreases as rates rise,
I'll ask the question I've asked in previous newsletters: What are you waiting for? Even if you thought a few months ago there was a shot that rates might drop even further, you were taking a risk. Now, it seems like waiting might lead you to regretting not striking while the iron was hot.
With the economy moving, unemployment dropping, and vaccines leading us into a hopeful post-pandemic world, there are good things to look forward to, even if we face inflation and a decreasing dollar.
If you'd like to chat about your options, please call me at 617-965-1236. If you're going to buy this year, we should talk soon.
Ready to buy a new home or refinance the one you own? Please get in touch and I'll be happy to answer your questions and help guide you through the process. I look forward to speaking with you.
---
Fenway Safety Guidelines
Tomorrow is Opening Day at Fenway and while fans will be back in the stands for the first time since 2019, Fenway Park will be operating at just 12% capacity to keep within Massachusetts' COVID safety guidelines.
This means each game you attend will include about 4500 fans seated throughout the park.
There are some safety requirements as well:
Download the MLB Ballpark app which will include a health screen survey.
Masks are required for all attendees age 2 and above.
Tickets are sold in physically distanced "pods" comprised of 2 or 4 seats that allow safe distance between groups.
Tickets will be delivered via the MLB Ballpark app.
Fans will be directed to enter the gates closest to their seats, as labeled on their digital ticket on the app.
All fans must follow the guidelines for proper social distancing while in the ballpark.
*Source: MLB.com
---
March Home Improver: Washi Tape for Easter Eggs
Tired of dyeing Easter eggs in the same old colors you used when you were a kid? Here's a new way to decorate eggs while keeping dye and vinegar off your kids' clothes. It's fast and fun and it's called Washi tape.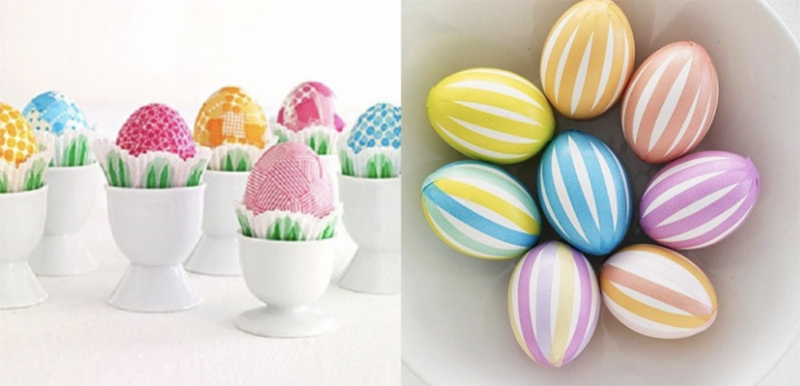 Washi tape is decorative, textured paper tape. It feels similar to masking tape. You can find it at Target, Michaels, or Amazon. It is based on traditional Japanese Washi paper, which has been around for 1,300 years.
Getting crafty with your Washi tape means you can cut it into patterns and mix-and-match designs to create truly unique Easter eggs. It's easy for any kid to try. Make a mistake? Just peel it off and apply new tape!
To those celebrating, we wish you a Happy Easter! Thanks for reading this month's newsletter!
https://www.westchester-mortgage.com/wp-content/uploads/2020/04/Westchester-Mortgage-logo.png
0
0
projects@coldspringdesign.com
https://www.westchester-mortgage.com/wp-content/uploads/2020/04/Westchester-Mortgage-logo.png
projects@coldspringdesign.com
2021-03-31 07:51:36
2021-03-31 07:51:36
How Inflation Affects Mortgages