Second Mortgage vs. HELOC: What's the Difference?
When choosing the loan that's right for you, it's important to understand the differences between a second mortgage and a home equity line of credit (HELOC).
But before we jump into differences, let's look at what each option has in common:
HELOCs are often thought of as a type of second mortgage because both borrow from the equity you've built in your home. Both loans come from the bank that provides your original mortgage and both use your existing home as collateral.
OK, now for the differences:
The most obvious "pro" in favor of a second mortgage is a fixed rate that is locked in for the life of the loan. With this comes the peace of mind knowing years in advance how much you'll be paying monthly. Conversely, HELOCs come with variable rates which can prove costly, even if you are approved for the HELOC at a low rate. Your rate may increase because of decisions made by the Federal Reserve. It could go down as well, though this has not been the case this past year — along with the fact that rates are still historically low.
So why would I want a home equity line of credit? The main benefit is that you can use the funds as you need them. A second mortgage loan is paid to you in a lump sum at the start of the loan. A HELOC can make money available to you only when you need it. If you need less than you thought, your monthly payment will be smaller.
Just be careful: you could easily make impulse-buy decisions over the years on home improvement projects that, little-by-little, could max out the full amount of the line of credit.
Typically, a second mortgage is used to purchase a second home or to make large-scale home improvements on the original home. In addition, second mortgages can help the homeowner with debt consolidation from high interest auto loans, credit cards, life events and medical bills.
* * * * *
If you'd like to chat about mortgage options, please call me at 617-965-1236. If you're planning to buy this year, let's talk soon. I look forward to speaking with you.
Ready to buy a new home or refinance the one you own? Please get in touch and I'll be happy to answer your questions and help guide you through the process. I look forward to speaking with you.
---
National Peach Month
We know Justin Bieber gets his peaches out in Georgia, but did you know that August is National Peach Month?
In 1982, Ronald Reagan choose the peach to represent adding more nutritious fruits into the American diet. Because peaches are a summer fruit, he chose August as the month to celebrate them.
So what are the nutritional benefits of peaches?
They're packed with nutrients and antioxidants.
They help contribute to healthy digestion.
They contain compounds that help lower cholesterol and blood pressure.
Peach skin and flesh are rich in carotenoids and caffeic acid — two types of antioxidants with anti-cancer properties.
They may reduce allergy symptoms. In addition to eating peaches, Test-tube studies report that peach extracts may be effective as well and limit the inflammation commonly seen in allergic reactions.
---
Home Improver: Do Air Purifiers Really Work?
Let's face it: there's a lot of dust, odors, and toxins that we breathe in throughout the various rooms in our homes. What's the easiest way to minimize the negative effects in the air we breathe? Get an air purifier.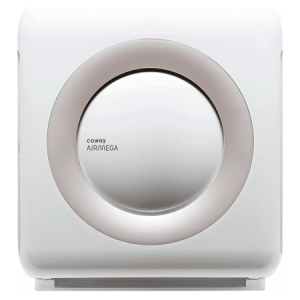 These room refreshers have come a long way in recent years and they are reasonably priced for what they do. When used properly they can reduce household odors as well as common allergens that make you sick.
If you suffer from allergies, an air purifier can help mitigate symptoms, but don't expect 100% relief. For those concerned about Covid-19, the CDC says: "Ventilation systems can be supplemented with portable high efficiency particulate air (HEPA) cleaners to reduce the number of infectious particles in the air and provide enhanced protection from transmission between persons."
One of the most popular and highly rated air purifiers is this one from Conway, (shown above) for just $200. One thing to remember before you buy: Will the air purifier you choose cover the size of your large room?
https://www.westchester-mortgage.com/wp-content/uploads/2020/04/Westchester-Mortgage-logo.png
0
0
projects@coldspringdesign.com
https://www.westchester-mortgage.com/wp-content/uploads/2020/04/Westchester-Mortgage-logo.png
projects@coldspringdesign.com
2022-08-12 10:02:26
2022-08-12 10:03:13
Second Mortgage vs. HELOC: What's the Difference?