Pandemic Babies and Divorce Rates
You'd think with everyone cooped up during the pandemic there would be huge spike in birth rates. But it seems familiarity breeds contempt, not babies, as birth rates have dropped and divorces have increased.
It may be a case of social distancing taken a little too far, but the baby bust maybe the result of spouses spending their free time binging episodes of Tiger King and The White Lotus while strategically avoiding intimacy.
According to FormsPal, a website that provides free legal forms, there are some very surprising facts about pandemic-era divorces:
At least 60% of the divorced have been married for no more than a year
Compared to 2020, the COVID-19 crisis has triggered a nearly 21% increase in divorce agreements initiated by couples in 2021
In 2021, around 7% of divorcing Americans have been unable to withstand even a month of marriage
There's no question that the pandemic has created tension within some marriages. It's bound to happen when job status, mounting debt, and both partners living and working from home cause cracks in the foundation of otherwise healthy marriages.
Working with Debbie brings a human element absent from online services. She's empathetic to your situation and takes a holistic approach that considers your whole financial picture. That beats a computer algorithm every time. Computers don't care, but Debbie does. It's one of the reasons her clients trust her to take care of their home sales and purchases — and why they often refer their friends and family to her as well.
This pandemic has changed our lives forever. In cases where divorcing spouses need help finding new homes that make financial sense for both parties, Debbie should be your first call.
* * * * *
If you'd like to chat about mortgage options, please call me at 617-965-1236. If you're planning to buy this year, let's talk soon. I look forward to speaking with you.
Ready to buy a new home or refinance the one you own? Please get in touch and I'll be happy to answer your questions and help guide you through the process. I look forward to speaking with you.
---
Happy Labor Day
Oh, no! Summer is almost over and next Monday is Labor Day! Wasn't it just Memorial Day with the whole summer stretched out before us?
I don't know about you, but this pandemic blur has me questioning the passage of time. It seems frustratingly slow in our attempts to return to pre-Covid days, while time is flying by as we think about all the friends and family we haven't been as close to the past 18 months.
We hope you've had a wonderful summer in spite of everything. If you haven't had a chance to get away, even for a day or two, try your best to work in some downtime before the official start of fall on September 22.
Maybe a barbecue with a close group of friends? A day trip with the family? A surprise visit with a loved one you haven't seen in months?
Enjoy the remaining days of summer while they're still here. It won't be long before sweater weather is upon us.
---
Home Improver: Make Your Own Honey (Yes, Bees Are Involved)
Deciding to be a beekeeper is a little bit like deciding to take care of other animals, but you have to consider what's needed for successful beekeeping.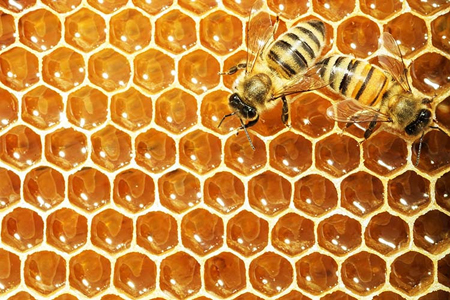 Do you have ample space in your yard for your bees? Are they allowed? Check your local zoning regulations first to make sure your city or town permits beekeeping.
Important: Get your family tested for bee allergies to prevent bad reactions.
Also, consider your neighbors. Are they bee-friendly? You can always bribe them with a lifetime supply of honey.
Speaking of which, to extract honey from the hive, you will need beekeeping tools. This fascinating video shows you how to extract the honey. This is the time of year when honey is typically extracted. If you don't already have active hives set up, you can plan for a very sweet 2022!
https://www.westchester-mortgage.com/wp-content/uploads/2020/04/Westchester-Mortgage-logo.png
0
0
projects@coldspringdesign.com
https://www.westchester-mortgage.com/wp-content/uploads/2020/04/Westchester-Mortgage-logo.png
projects@coldspringdesign.com
2021-08-31 12:22:48
2021-11-18 09:42:18
Pandemic Babies and Divorce Rates